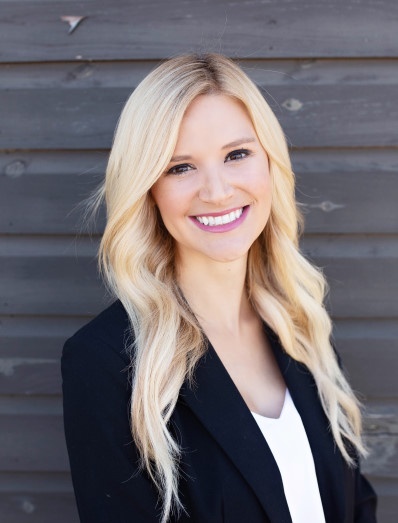 Jennifer K. Bridgforth
Of Counsel
Jennifer Bridgforth grew up in Yukon, Oklahoma and currently lives on a small hobby farm in Mustang, Oklahoma. Jennifer attended the University of Science and Arts of Oklahoma where she received a Bachelor of Arts in political science and graduated magna cum laude in 2008. She attended law school at the University of Oklahoma College of Law and received her J.D. in 2011. After being admitted to the Oklahoma Bar in 2011, Jennifer began her career at Chesapeake Energy and has worked in private practice as an oil and gas attorney since 2014. Jennifer enjoys all areas of practicing oil and gas law, including, drafting drilling title opinions, negotiating oil and gas leases and surface use agreements, assisting in the acquisition and divestiture of oil and gas interests, and quiet title litigation.Jennifer grew up listening to her family in Yukon, El Reno and Calumet talk about their mineral interests and wondering when the next well was going to be drilled. As a result, Jennifer views oil and gas law as a family matter and recognizes the importance of providing quality legal representation to individual mineral interest owners and companies alike. She also enjoys helping her clients with matters before the Oklahoma Corporation Commission as well as clearing title and obtaining the release of royalty revenues for mineral interests that are held in suspense due to title issues. Jennifer also looks forward to expanding her law practice into the areas of estate planning, condemnation, and probate law.
421 S. Rock Island, El Reno, OK 73036 | Phone: 405.262.3502
© 2019 Fogg Law Firm | Site by VirtualStrike
NOTICE:  The information in this web site is not intended to create an attorney-client relationship, nor should it be considered to be the delivery of legal services or advice.  Every legal matter is based on the facts of each issue, and the application of these general comments may vary from case to case.  This material is designed to inform the reader of general principles and to help the reader understand the legal system.  You should always consult a licensed attorney for legal advice.